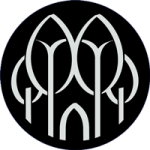 Close your eyes, sip on your drink and get carried away by Kríček!
The oasis of peace and entertainment in the centre of Trnava.

Stylish urban-ethno interior, a basement with a wonderful atmosphere for a party and also chill-out, a capacious terrace, a pumped up selection of alcoholic and non-alcoholic beverages .. It is all the right choice for your party, celebration or just a casual Friday night. Zelený kríček is designed to host the best adventures with friends.
If you don´t come to the bar, the bar will come to you – and not just any!

Delicate flavours and aromas but also an elaborated visual. This is the Zelený kríček bar. We can come and set it at you party. We will put together the bar with a menu made to measure your requirements. Compiled to blend in your specific concept.
We will recreate the whole setting of your event.

Our diverse decorations can ginger up any kind of space. Whether you are planning a festival, a family celebration or a garden party for your friends. If the world of fantasy is close to you, we will create one just for you! 
Let your worries to take off just like the smoke does.

Shisha is made to complement the comfort of every booze-up bash. High-quality ingredients in professional water pipes are guaranteed to tune you up. Pumped up activity for anyone who would like take a breather during the party.
If you have found out that you are Kríček positive, do not hesitate and type, call or go straight to us. We will be happy to provide all the other information along with our menu made to measure.